Dr. Rick Stockmaster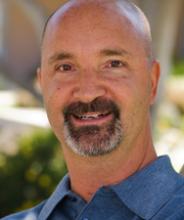 Owner and Clinic Director
Dr. Rick founded Newport Wellness Center in 1997, to be a positive reflection of his belief in the triad of health. He believes, to truly achieve wellness, equilibrium is required structurally, chemically, and emotionally.
His journey that lead to Newport Wellness Center started more than 30 years ago, when he encountered a sports-related shoulder injury that led to a curvature of the spine, or Scoliosis. At 15-years-old, Dr. Rick visited his parent's Chiropractor and after a series of adjustments, his spine was properly aligned. With a re-established full-range of motion, Dr. Rick went on to excel in and was awarded a partial scholarship to St. Bonaventure University, in upstate New York, to play soccer.
In 1984, Dr. Rick graduated with a bachelors of science and accepted a full time position on Wall Street with a prominent accounting firm. After two years and against the advice of many friends and family, Dr. Rick left Wall Street to achieve the balanced life he had always dreamed of.
In 1987, Dr. Rick earned his certification in athletic training from Golden West College in Huntington Beach, Ca. This certification allowed him to combine his passion for sports training and healthy living. Wanting to continue to grow his knowledge and skills, Dr. Rick enrolled at California State University, Long Beach (CSULB) in its fitness and kinesiology programs. While attending CSULB, Dr. Rick partnered with a nutritionist and opened, Fitness Consulting, Inc., to provide underwater body fat testing, nutrition, diet consultation, and personal training.
Even with the success of his first company, Dr. Rick found he wanted more. At the suggestion of his Anatomy & Physiology professor at CSULB, Dr. Rick entered a pre-med program at the University of Rochester, in Rochester, New York. During his schooling, Dr. Rick worked at Strong Memorial Hospital training as an aide in neurology and rehabilitation. Here he learned that he enjoyed the hands-on work directly with patients, as opposed to the management and prescription of medication. He found reward in helping patients avoid pitfalls in health and concentrate on healing through optimum function.
In 1992, Dr. Rick was awarded his Bachelor's of Science degree. Wanting to combine his love for fitness, nutrition and natural healthcare with his training in neurology and rehabilitation, Dr. Rick enrolled at the Los Angeles College of Chiropractic with a focus in Applied Kinesiology and in 1996 he graduated with honors.